Welcome to our new online home!
'N Motion is the premier truck restyler in Arkansas, with everything from nerf bars, to Mobile Video, to Lift Kits!
Here is a small sample of products we offer: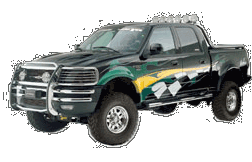 Nerf Bars


Grill Guards


Lift Kits


Lowering Kits


Fiberglass Tonneau Covers


Overhead and headrest Mobile Video Solutions



The most professional and experienced installer in NW Arkansas.
With over 10 years of experience, you can count on 'N Motion to install your accessories right the first time!


Contact Us:
Come by and visit us at our new location, 2308A S. Thompson in Springdale. We are open from 8:30am to 5:30pm Monday thru Friday. Or you can always call us at 872-2550 with any questions!